Pacific District SAR 2017 Conference
The Pacific District Sons of the American Revolution invites you to attend the 2017 Pacific District Meeting to be held at the Red Lion Hotel in Olympia, Washington, April 21-22, 2017. The Conference is your opportunity to participate in the future direction of our organization. We value your input to help us to achieve our goals. Each chapter is encouraged to bring a display which will show how your chapter is supporting the goals of the National Society and your State Society.
2017 Conference Flyer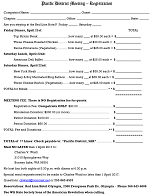 2017 Conference Registration Form
We have an exciting weekend planned for all. There will be several workshops beginning at 2:00 PM Friday afternoon followed by a social hour and dinner. This will give you the opportunity to meet new members of the Society, rekindle old friendships and you will also have the opportunity to meet Treasurer General Warren Alter of the National Society.
The Washington Society will hold its annual meeting on Saturday morning. After a buffet lunch the business meeting of the Pacific District SAR will be in the afternoon. Saturday evening will the Pacific District's Banquet, preceded by a reception beginning at 6:00 PM.
To support the activities of the Pacific District, two raffle drawings are available: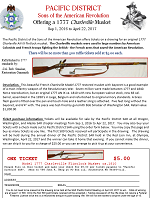 Musket Raffle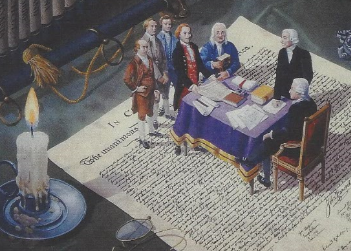 Making of a Nation Print Drawing Flyer
April 21, 2017 - April 22, 2017
Hotel RL Olympia by Red Lion
2300 Evergreen Park Drive SW
Olympia, Washington

Map Unavailable